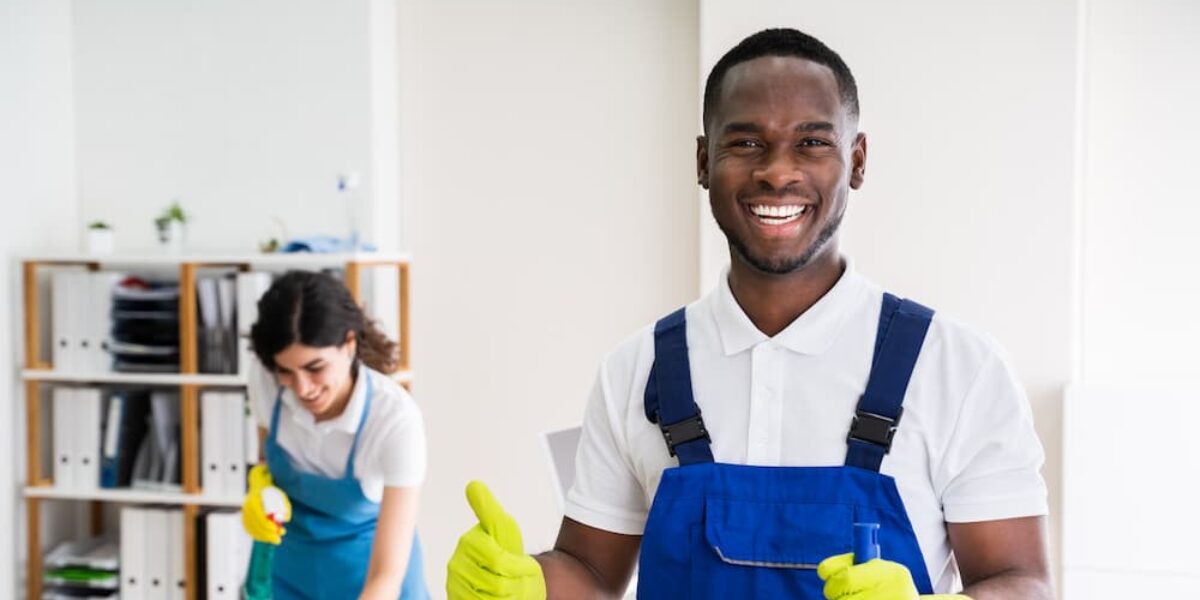 If you're looking for janitorial services for your premises in Carmel, IN, you'll soon discover it's not as straightforward as you thought it'd be. With so many commercial companies on the market, it's hard to pick one.
But there's a catch: you must ask your potential cleaners the right questions. There are ten essential questions that can facilitate the entire decision-making process and help you tell lousy professionals apart from true experts in the area. In this article, we'll cover five. Keep reading to learn more!
What questions should I ask a janitorial service?
Cleaning professionals can make your offices stand out from the crowd, making them inviting for both your employees and prospective clients. But if you make a wrong choice, this can mar your image and demotivate your team as no one feels comfortable in a dirty environment.
To avoid the worst scenario of hiring incompetent cleaners, make sure to ask the following questions before letting them in your offices.
Question #1 What kind of cleaning services do you provide?
Even though you might have found a detailed description on their website, it's helpful to ask this question as it can reveal many things about the company.
If you only get vague answers without any particular pieces of information on cleaning methods and approaches, this will probably mean you're dealing with unskilled individuals.
However, if you get an abundance of information about each offered service, this will indicate that this company is probably trustworthy, and you can proceed to the next question.
Question #2 What are your fees?
A dependable company will always specify its fees without any hidden costs. So, if you get imprecise answers regarding their prices, this usually isn't a promising sign.
Question #3 How many years of experience do you have?
Experience matters in the cleaning industry. Long-lasting companies have endured thanks to their responsive and adaptable organization, and they can usually maintain very high standards and excellent management.
When inquiring about the experience, be specific about the service you require. For instance, if you run a salon, a company with a lot of experience in office cleaning but no experience dealing with businesses like yours won't mean much to you.
Question #4 How do you choose janitors?
Cleaning companies should aim to build an effective team and at least screen applicants for drug use and criminal history. They should also verify prior employment and check references.
On top of that, top commercial cleaning companies should also strive to find employees perfect for the position and might use a personality test to accomplish this.
But, if a company doesn't have a detailed screening process, you'll never know who enters your offices. Janitorial companies that take shortcuts in their hiring process may jeopardize you, your employees, and your reputation by sending irresponsible and unqualified cleaners.
Question #5 Do your janitors go through training?
Once commercial cleaning companies have hired suitable candidates, they must provide them with the tools necessary to do an excellent job. To achieve this, cleaners need in-depth training to help them consistently provide quality service.
Depending on your business, you may need a specific cleaning service. For example, industrial, medical, and basic cleaning differ significantly. So make sure to ask whether cleaners receive different types of cleaning training.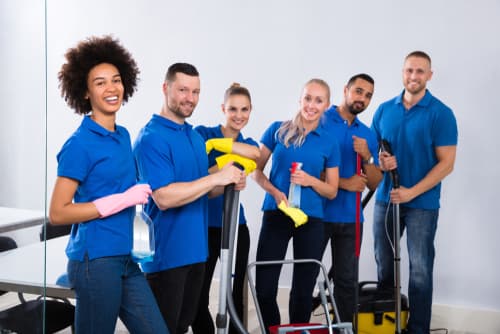 Who offers dependable janitorial services in Carmel, IN, and the vicinity?
If you need experienced and highly-qualified professionals for your business in Carmel, your quest can end with C&C Cleaning. We're a locally owned referral company that cooperates with leading cleaning experts in the area who only use harmless cleaning products.
Give us a call, tell us what you need, and we'll send background-checked cleaning enthusiasts who will make your workplace sparkle while you enjoy mountain biking at Town Run Trail Park. Book now, and you'll have a customer experience of your lifetime!