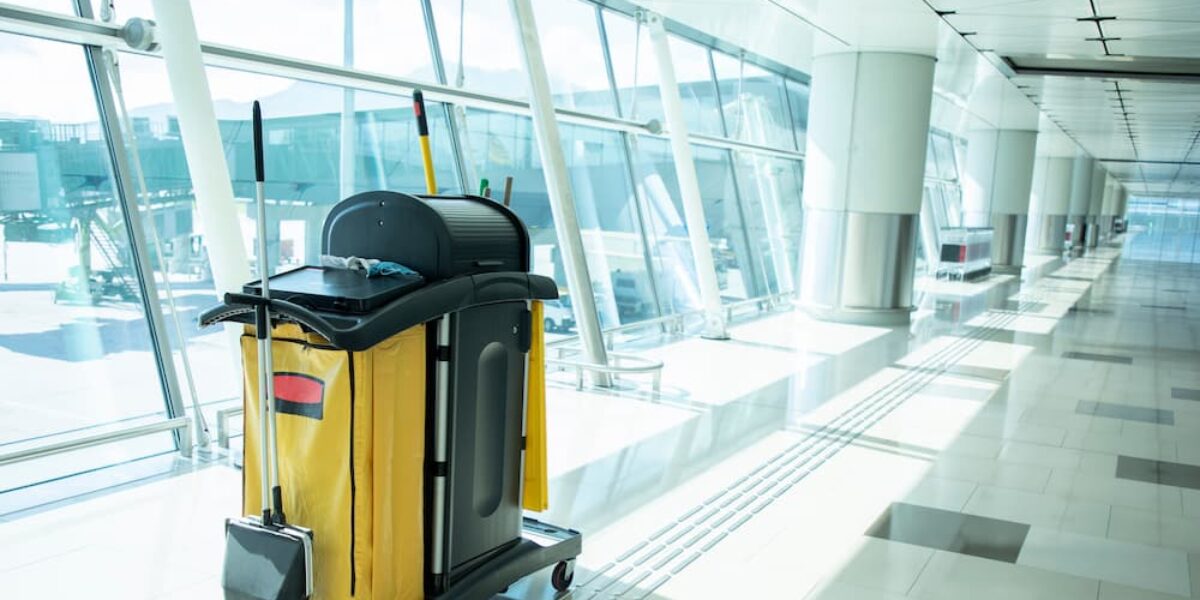 If you own a business in Carmel, IN, you probably strive to create a thriving environment for your team. Trustworthy janitorial services can help you greatly in this as they can make your premises spick and span for your organization to shine. So how can you find them?
The previous article emphasized the importance of ten crucial questions you should ask your potential cleaners before hiring them. In this article, we'll list the remaining five questions to help make the right decision for your business. Read on!
What should I ask a janitorial service before hiring them?
The search for a commercial cleaning company that satisfies your needs best is sometimes lengthy and tedious as you need to ask numerous questions along the way. But these questions are the most reliable way of finding your perfect match. Check them out.
Question #6 Is your company bonded?
No one wants accidents to occur, but what will happen if they do? Who will cover the expenses of the damage a cleaner makes? To put your mind at ease, you need to ask about the insurance.
A bonded company has insurance to protect its customers if it faces any problems. It'll be able to pay for any damages, and you won't be exposed to any extra costs.
Question #7 Do I need to sign a long-term contract with you?
Signing a long-term contract with a company isn't usually a good idea. What if you don't like their cleaning approach? Or what if you change your mind and want to find somebody else to do the job for you? If you sign a contract, you'll have to wait until it expires.
That's why you need to look for companies that offer by-the-job rates. These companies won't ask you to sign any agreements; you'll pay them after each service. Most importantly, you aren't obligated to use their services again if you don't want to.
Question #8 What are your quality control procedures?
Companies that care about their customers' satisfaction perform quality control regularly. They usually follow specific procedures for setting and monitoring their targets. As their client, you should have access to this information too.
In addition to evaluating the work done at their client's facilities, commercial companies may also use key performance indicators and metric report cards to assess the performance of their cleaners. These can help maintain a high-quality service and guarantee your ultimate customer experience.
Question #9 Do you use eco-friendly cleaning methods?
Green cleaning doesn't only help save the Earth as it reduces toxic waste, but it also protects your employees' health. If professionals use harmless cleaning solutions, your team won't have to inhale residual hazardous fumes or touch surfaces treated with dangerous chemicals.
Be sure the company uses HEPA filters and other equipment to reduce indoor air pollution. Also, ask if they use disposable towels or microfiber cloths. Protecting our planet is a mutual responsibility. Everyone has to do their share.
Question #10 Can you come after working hours?
You don't want your team to suffer whenever cleaners come to your premises. The noise they make can easily distract your co-workers, who won't be able to concentrate on their deadlines. So you need a cleaning company that can send its crew either before or after your working hours.
This way, your employees won't lose their focus, and industry professionals will have direct access to the surfaces they need to deal with.
Where in Carmel, IN, can I find dependable janitorial services?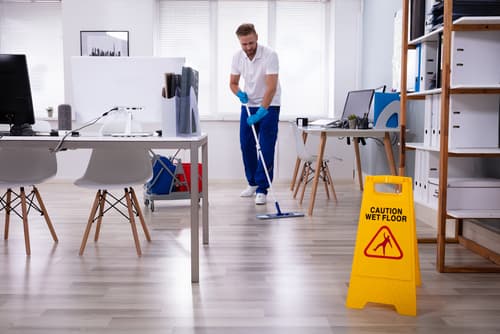 Are you looking for reliable industry professionals for your offices in Carmel? With C&C Cleaning at your service, you can enjoy the splendid look of your commercial space as we'll match you with the top experts in the field.
We also offer a customer satisfaction guarantee. If you aren't pleased with what you see, reach out, and we'll send cleaners to re-address the problematic area free of charge. Enjoy your free time at Hazel Landing Park and let the best professionals make your premises fresh and healthy. Schedule an appointment today!