Turn a messy construction site into a safe and clean place for your clients with our post construction cleaning services!
Construction sites can become really messy as there are a lot of activities happening simultaneously on a single site. The headache of a construction site manager does not end with the completion of work on the site as there is one big task left. They need to clean the construction site before they hand over keys to the owner. Well, C&C Cleaning Services can relieve you from this headache. Let us do the post construction cleaning of the site while you enjoy the happiness of project completion. After all the hard work your team has put into construction, you surely want to make the best first impression in front o our clients. We offer post construction cleaning services for newly build homes, commercial structures and even remodeled properties. No matter how big or small your construction site is, we can help with the post construction cleanup.
With our post construction cleaning services, we have helped several business owners, contractors and developers till date. Our services are affordable, fast with a quick turnaround time. We ensure that your property is ready for presentation on schedule. You surely won't face any delays due to us. We understand that each construction site is different. So, we do not offer standard packages for cleanup. We will inspect your property and then customize a package based on its type and size. At C&C Cleaning Services, we believe that proper cleanup post construction is as important as the overall quality of construction. Our staff works hard to thoroughly clean the property and make it presentable for prospective inspectors, buyers and realtors or your own clients. Our team has been equipped with the right equipment and training to deal with tough-to-clean spots. They are also well experienced in removing clutter, grime, dust and unwanted items that are mostly found on construction sites.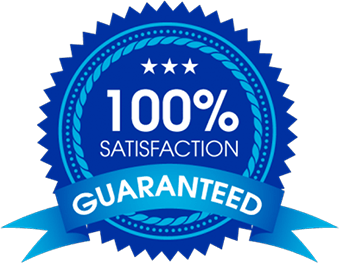 The C&C Cleaning Services of Hamilton County Guarantee
You can rest assured that our top priority is your absolute satisfaction and happiness. Not only will our reliable cleaning go-getters provide you with the best house cleaning Tipton, IN can offer, but they will also clean your home to perfection. If you receive anything less than an above-par service, you can contact us within 24 hours and let us know. Our cleaners will be back to resolve the issue as soon as possible cost-free. We guarantee 100% satisfaction.
C&C Cleaning Services goes beyond the traditional janitorial and commercial cleaning services. Our post construction cleaning service is the answer most contractors and builders are looking for. We make the property ready for its new owners. What are you waiting for? If you are looking for a post construction cleaning service for a remodeled or newly constructed property, get in touch with us today. We will inspect your property before providing a cost and time estimate of our services.