Some studies report that indoor air contains up to five times more pollutants than outdoor air, making poor indoor air quality a particularly pressing issue. This directly affects you, as an employer, because indoor air quality impacts your employees, their health, and productivity. Has the performance of your employees worsened? Could it be the result of low indoor air quality?
If so, how can you keep your workplace tidy and make it a positive environment for your organization to flourish? Local experts who offer office cleaning services in Lafayette, IN, gladly share valuable advice on how to improve indoor air quality. To learn their secrets, read on!
What causes the poor indoor air quality in the office?
Indoor air quality can easily deteriorate as tiny particles and fumes tend to accumulate more in closed areas. Some of the most common contributors to decreased indoor air quality are: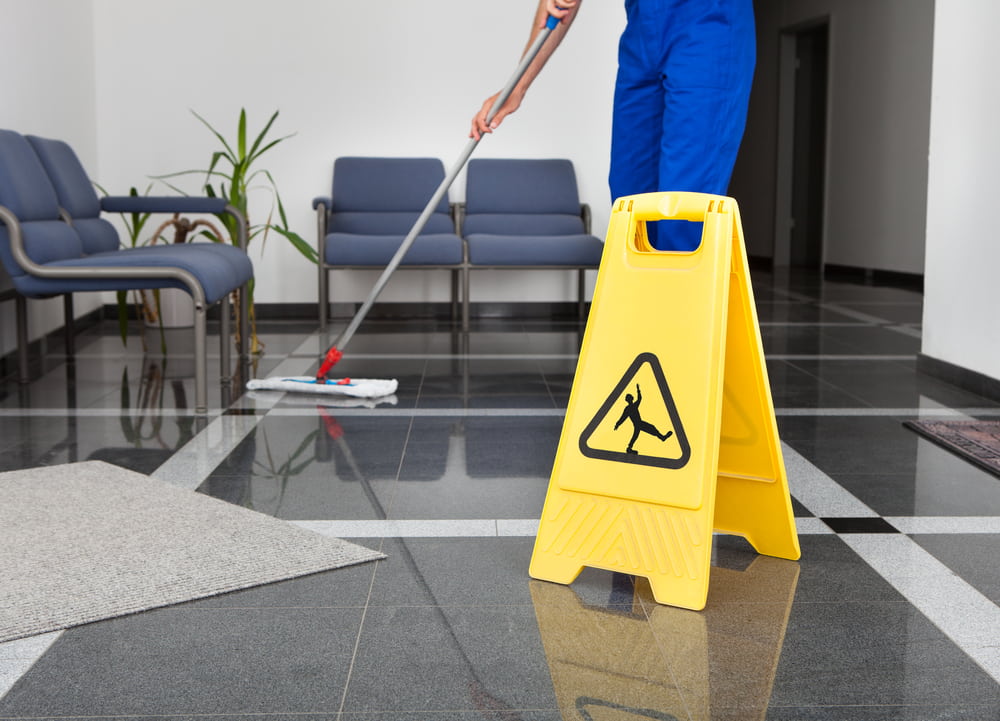 Poorly designed ventilation systems. Ventilation systems need to allow adequate circulation of outdoor air, and if they don't, indoor air will become stale and full of dust, and other pollutants.
Inappropriate maintenance of offices. If you don't clean your workspace regularly, this will cause the development of mites, mold, and dirt buildup.
Harmful chemicals. A lot of commercial products contain hazardous chemicals which leave some toxic residue behind. That's why you need to be mindful when choosing your maintenance products. Use harmless solutions which don't release any dangerous fumes.
Furniture fumes. Furniture can give off harmful fumes as well. So, when furnishing your space, opt for natural materials without VOCs and formaldehyde that can harm your employees' health.
How can I improve indoor air quality in my office?
There are several ways to boost indoor air quality in your workspace. Consider the following advice to achieve the best results: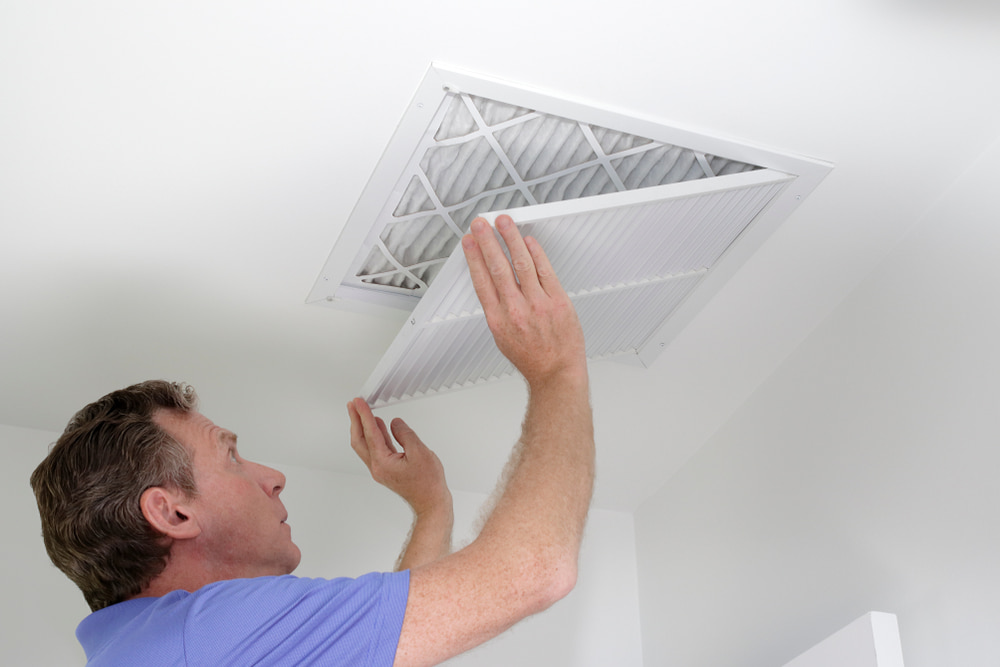 1. Inspect the ventilation system and see if it's been properly designed. Also, you have to pay attention to the office space layout and whether it allows air circulation. Be careful not to place anything in front of air vents so that you don't block the airflow, and make sure to maintain your HVAC system at least twice a year.
2. Keep your workspace hygienic all the time. This is a crucial step in your battle against reduced office air quality. If the surfaces are regularly wiped with non-toxic products, dust, mold, and other particles can't circulate freely.
3. Clean the carpets regularly. This way, they won't become a breeding ground for invisible pathogens that can cause allergies among many people.
4. Disinfecting is a significant part of your office maintenance routine too. It not only increases the air quality by eliminating viruses and bacteria but also keeps your offices safe during the COVID-19 era.
5. You can also introduce a clean desk policy for your employees to follow and motivate them to keep their workstations decluttered and dust-free. This will significantly enhance indoor air quality.
Finally, you should hire experts to attend to your air ducts if you notice they are impacting air quality in your space.
Hire a reputable office cleaning service in Lafayette, IN, today
Don't make your employees feel under the weather because they sneeze, wheeze, and have headaches all the time. Keep your office space tidy all year round. And if you need help doing it, call C&C Cleaning to your rescue. We always take our time to screen all experts thoroughly before dispatching them to your offices. You can count on them to keep your workplace spick and span and pollutant-free.
So, enjoy some fresh air at Columbian Park Zoo with your loved ones while the cleaners we match you with spruce your Lafayette offices up meticulously. Book an appointment today!